Mastermind Groups
Masterminds are a coming together of like-minded individuals with the purpose of raising awareness through the collective study of time-tested and proven principles of Leadership and Growth. In our facilitated Mastermind Groups, we work together to help you to improve your personal and professional success.
There is an energy, commitment and excitement that participants bring to the Mastermind Groups, which offer a combination of masterminding, peer brainstorming, education, accountability and support in a group setting to sharpen your business and personal skills.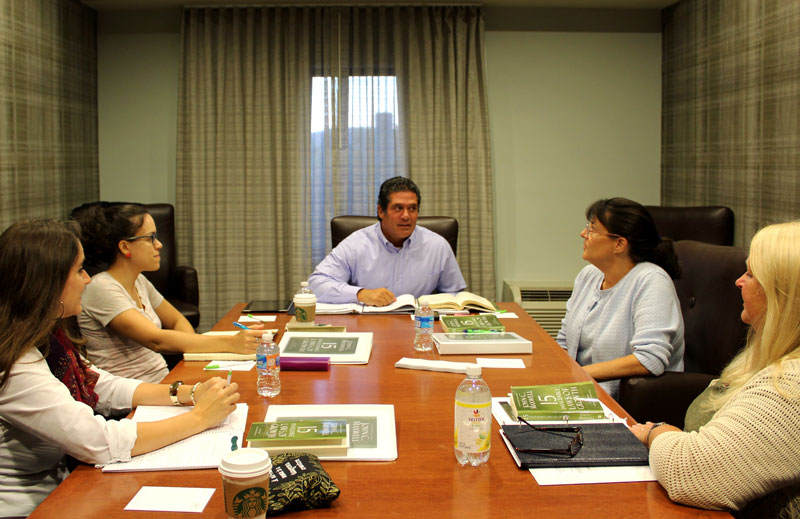 ---
Key Benefits of a Mastermind Group
Increase your own experience and confidence
Receive critical insights into yourself
Optimistic peer support in maintaining a positive mental attitude
Engage with a valuable support network
Get honest feedback, advice and brainstorming
Leverage the experience and skills of the other members
Study Leadership, Communications and Growth principles and practices in a group setting, create an action plan and have the group hold you accountable for fulfilling your plan and goals
A sense of shared endeavor – there are others out there!
What Clients Say
Michael and Cindy are truly passionate about mentoring and helping to build and maintain healthy professional relationships.
Joining the Mastermind Group turned out to be the best thing I could've done for me - and to think I almost didn't do it!
Working with CAPO has enabled me to see myself as someone who is already providing great value to my clients and has helped me to become comfortable with being compensated fairly for the value that they receive.
CAPO Services
Coaching
As your Coach, I am focused entirely on you – the whole you, not just the "professional you" or the "personal you." Together we will focus on the present and the future to bring about the changes that YOU desire.
Learn More
Speaking & Workshops
We offer a wide variety of customized presentations to fit your organization's needs that such as a Leadership Briefing, Lunch and Learn, Keynote Speech, Workshop, Seminar, In-house Corporate Training, or Partnership Summit.
Learn More